Description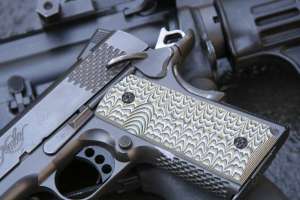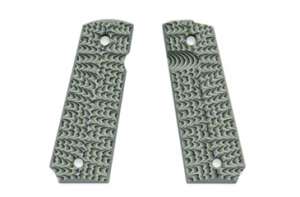 With all of our expertise at designing beautiful grips for knives we couldn't resist making gun grips too.  We are masters at using G10 to make strong, gorgeous grips so we make them for your 1911.  We know your pistol is special to you so adorn it with grips that look great, are super grippy, and help control recoil.
Made to fit standard 1911 models
Layered for strength
designed for ambidextrous safety levers
grippy texture
the Hoffner Creed:
Life is a battle, train to win, carry a big stick, fight with a vengeance,
never quit,
live with honor,
Prevail!