Description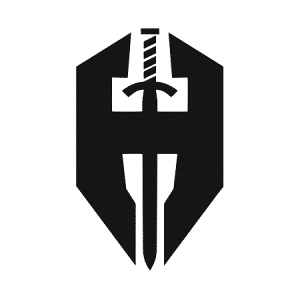 Meaning of the Hoffner Shield
The shield has protected the warrior for many centuries but we know that the best defense is a strong offense, hence the sword. Look closely and you will see the eye and mouth openings of the spartan helmet because it is our mind that is our most important weapon, all else is supplemental.  We are modern day warriors, we fight with modern day weaponry, notice the front and rear sights at the top of the shield, but remember that modern-day weapons will always include the blade.  Also see at the top of the shield the coat and tie of the modern-day warrior as our armor and manner of dress continues to evolve.
Look back to the shield which is an "H" for Hoffner, but more importantly…for HONOR
the Hoffner Creed:
Life is a battle, train to win, carry a big stick, fight with a vengeance,
never quit,
live with honor,
Prevail!